Someday, I rode for solo-touring to URAYAMA Dam and TAKIZAWA Dam in CHICHIBU. I took TOKOTOZAWA Street to Route 299 and got to Route 140. There is the entrance of URAYAMA Dam after a little ride on the north side of Mt. BUKO on Route140. First, I rode according to the sign that says 'The downstream park of the dam' to find a good looking bridge…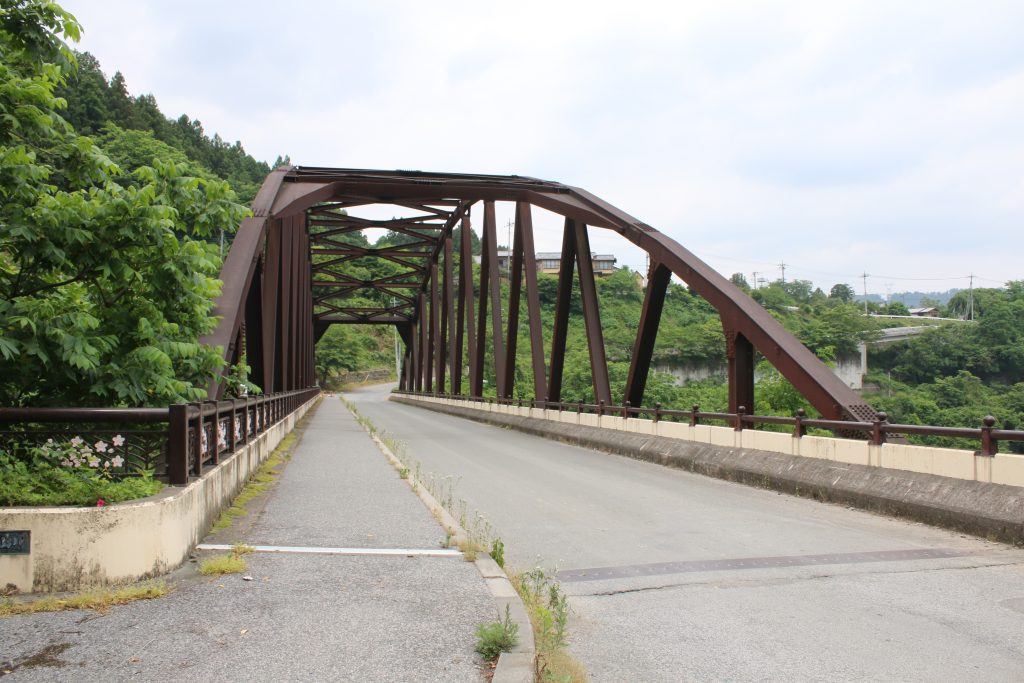 The second highest in Japan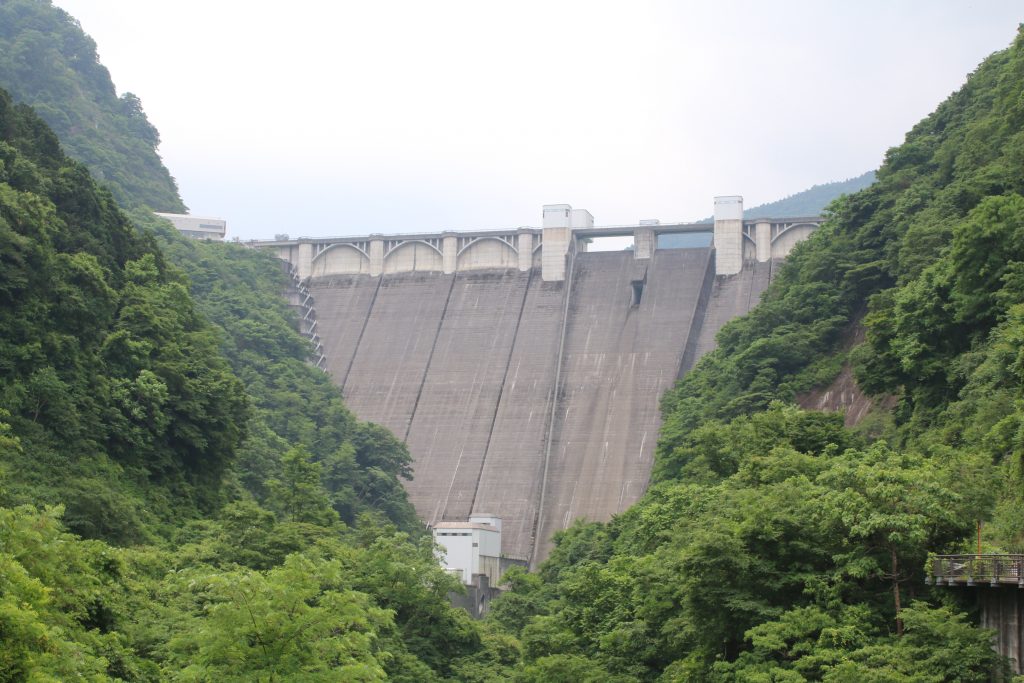 I saw the body of URAYAMA Dam in the upstream direction of the river. 'Huge!' was the first impression. To tell the truth I imagined a small dam because the word 'URAYAMA' means the mountain in back of a home. And it is also the reason that the dam is very near from town area of CHICHIBU ( about several kilometers long ) . The height of URAYAMA Dam is the second highest in Japan as a concrete gravity dam.
The sight from the body of the dam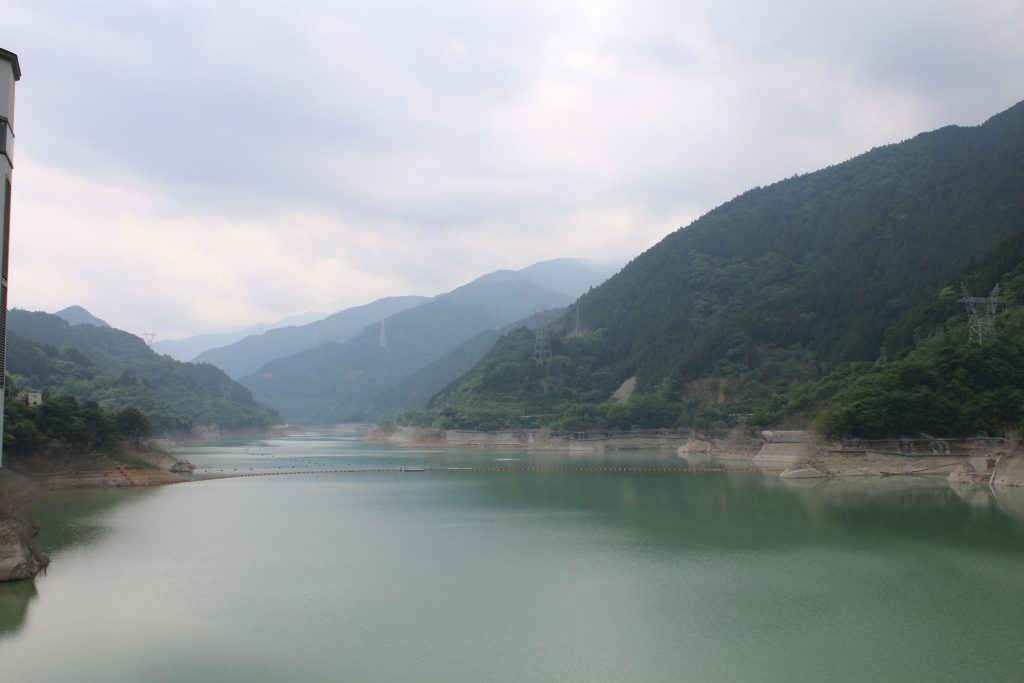 The reservoir of URAYAMA Dam is named as 'CHICHIBU SAKURA Lake' (= CHICHIBU CHERRY Lake ). The reservoirs are named 'NISHICHICHIBU MOMO Lake' ( = Western CHICHIBU PLUM Lake' ) for the reservoir of KAKKAKU DAM, 'OKUCHICHIBU MOMIJI Lake' ( = BACK CHICHIBU Maple Lake'for the reservoir of TAKIZAWA Dam respectively. They are built on the side of Route 140. On the side of Route 140, FUTASE DAM exists but the reservoir of the dam is named as 'CHICHIBU Lake' normaly. Probably FUTASE dam had been constructed in early 1950's and the impression of the name of the reservoir was not so thought as important.
When a fine day, you can see Mt.HOTAKA and NIKKO mountains in the down stream direction from the body of the dam. But it was cloudy and they were hidden by foggy air.
Sculptures for touching are the special of URAYAMA Dam
The sculptures are the special of URAYAMA Dam according to myself impression. The one of the photo above is 'KOI NO GOSHOUGURUMA' ( = GOSHOGURUMA of Carp). In Japanese carp and a love are both pronounced 'koi'. So this sculpture will make dreams of love come true, if you rotate the cylinder in the right side of the carp once, twice and third time whispering 'please make my dream of love come true!'. But the red sign says 'DO NOT TOUCH' due to COVID-19. You can find other sculptures that make various dreams come true. I recommend you to visit the dam to make your dreams come true.
The design of URAYAMA Dam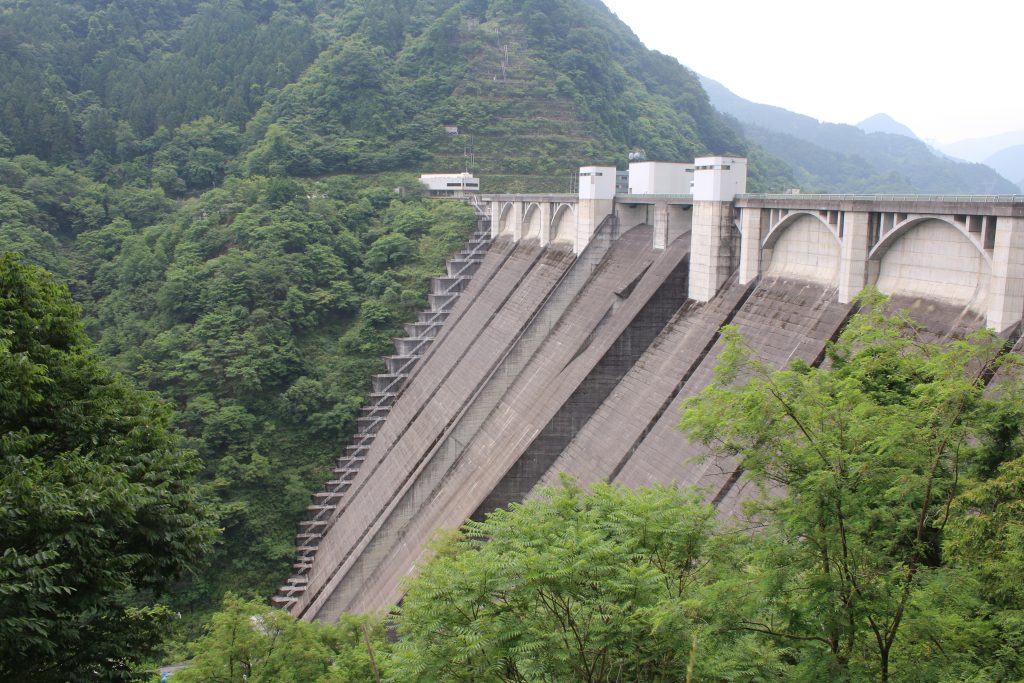 The most important thing of dam is its practical use. But some ornaments the designer intentionally designed can be seen in a part. The arch shaped ornaments are the characteristic in URAYAMA Dam.
NC750S at URAYAMA Dam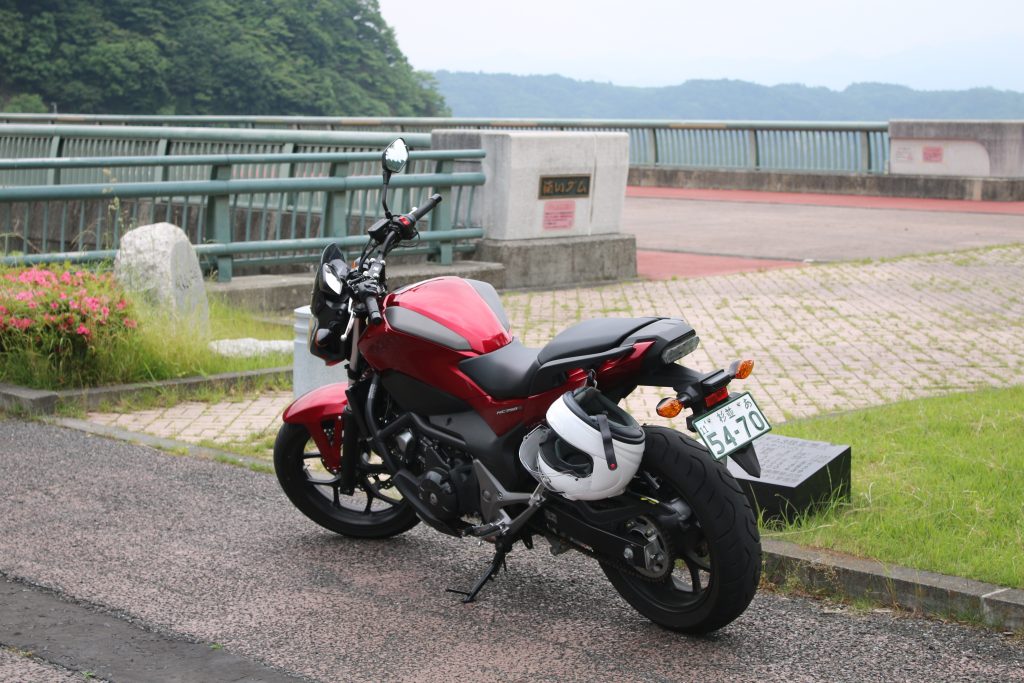 I took photo of NC750S. After this, I rode on Pref Road 73 for NAGURI …, the road was terminated. I got back and I changed the destination to TAKIZAWA Dam and the dam touring series started!