After visiting URAYAMA Dam, I rode for NAGURI district on the pref road 73rd to the upstream of clear river.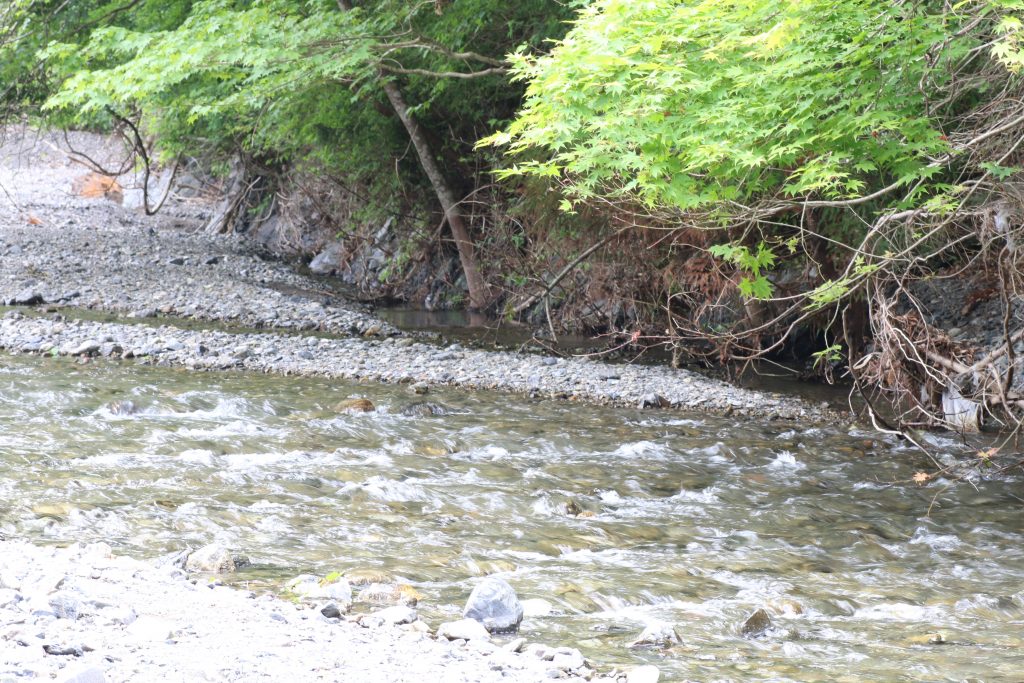 The upstream of the URAYAMA Dam is URAYAMA Riv.
The clear stream in the photo above is URAYAMA River. There is CHICHIBU SAKURA Lake, the reservoir of URAYAMA Dam in the downstream of the river. Along the river, google map says the pref road 73rd stretches to NAGURI but the road is terminated beyond URAYAMA Mountain River Fishing Center.
A kappa enjoys fishing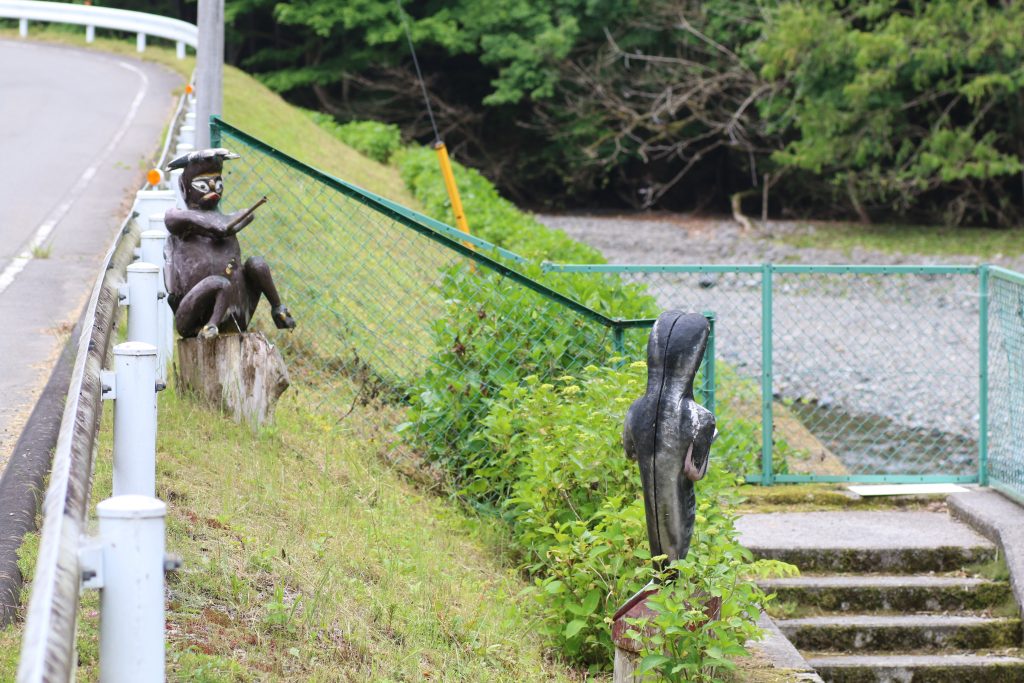 I found various kind of objects when I rode on the pref road 73rd along URAYAMA Riv. Beside of the stair to the river, a kappa is enjoying fishing. Do you know 'kappa', an imaginary life lives in the river. He is sitting on a stump of a tree and using a fishing rod in the photo above. What is his target in front of him. I got off NC750S and park on the side of the road and watch the object from the stair…
A frightening… cherry trout.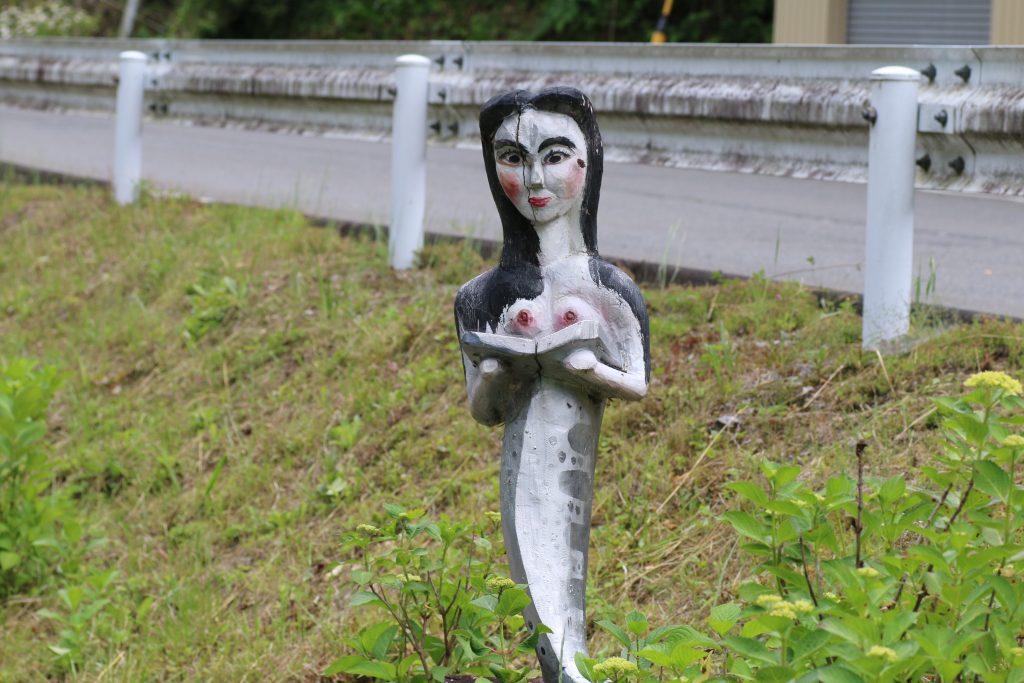 …Oh, what? The impact of viewing first was so strong that I could not understand what it is. The characteristic stripes on back of the object remind me that she is a cherry trout. A cherry trout is called '山女魚(yamame)' in Japanese. '山' means 'mountain' and '女' 'a woman', '魚' 'a fish', respectively. The objects presents a kappa is fishing a cherry trout. When I took the photos it was closed season for fishery but in the season the site around there are famous as good points of torrent fishing. But I would not like to fish the cherry fish…

I rode back to Route 140 on pref road 73 and headed for TAKIZAWA Dam. To be continued.