I went to solo-touring with NC750S for Okutama on a little cold Sumday. I saw the sign said ' Road closed between the woods of citizens of Tokyo ( Tominnomori ) and Kuduryu Bridge'. In fact, the road was closed and I took rest at the parking lot of the woods.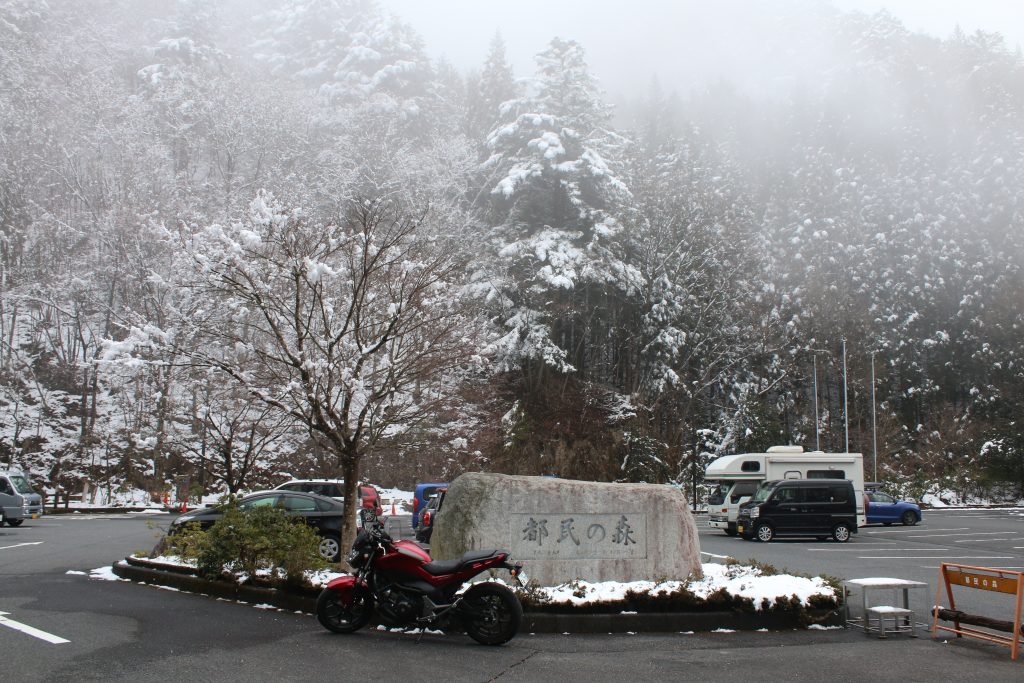 While I took photos and used restroom, staffs start to work on the closed road. The road would be opened after the checking the conditions on the road. The fence says ' 通行止 (= Closed ) are closed and opened every day, because the road is closed during 18:00-9:00 every day in Winter. I thank the staffs for working.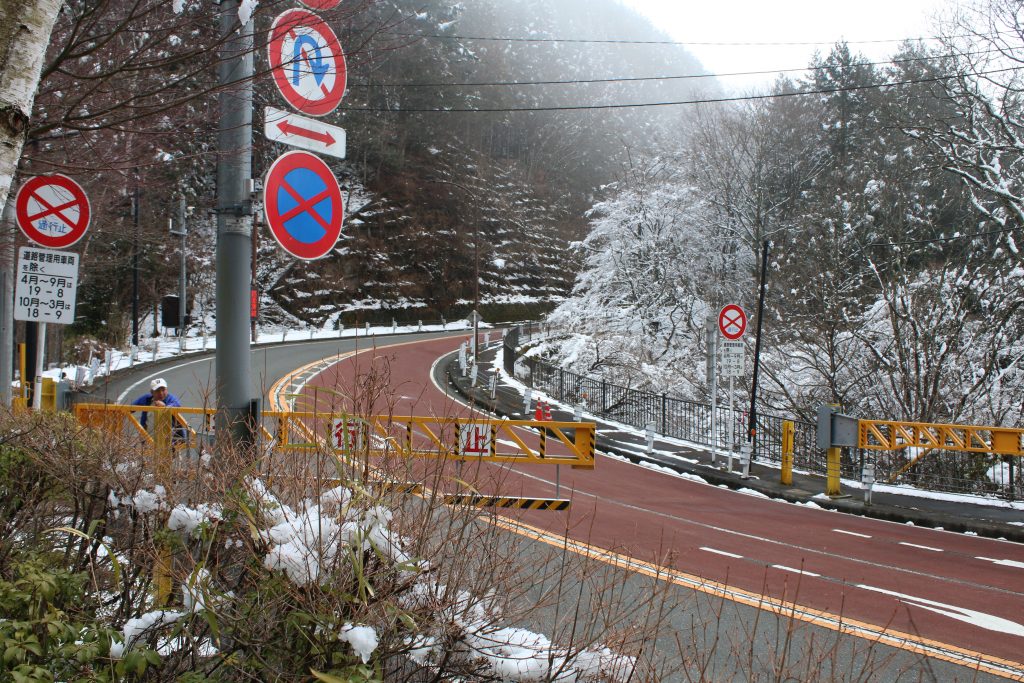 I took the photo before I went beyond after the open. The photo below is the best photo I took that day.
I rode a little from the parking of woods to Tsukuyomi Parking 2. I saw Ogochi Dam from there. Above sea level of the parking of woods to Tsukuyomi Parking 2 is about 1000m. Because that of Ogochi Dam is 530m, the temperature and the sight of snow was so different. On the top of mountains I could see in the far distance were covered with snow.
I was a little tired due to the cold, I took Ome road for in bound without stopping at Ogochi Dam. The impression of NC750S is skipped because the topics to log gets lesser. But I would like to insist ' Thank you, the grip heaters! '.