Someday, I went for solo touring to FUTTSU Cape and MYOGANE Cape, BOSO Peninsula, Chiba. It was a very windy day and due to the wind I could see Mt.FUJI from FUTTSU Cape clearly.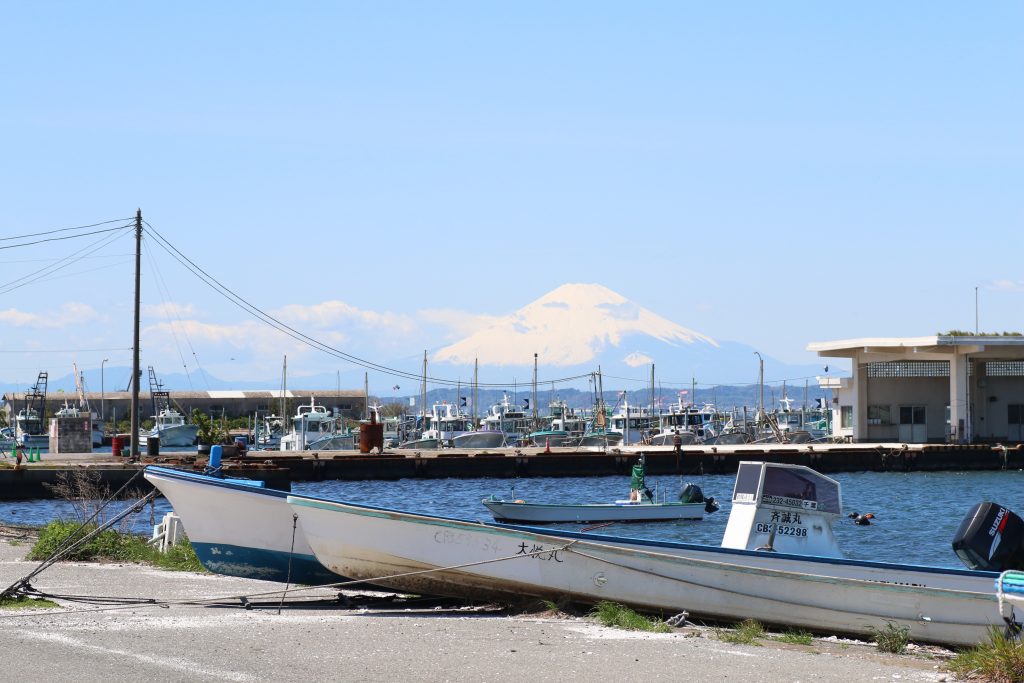 From FUTTSU Fishery Port, I could see Mt. FUJI. The port was almost full with fishery boats and pleasure boats. Probably they got a day off work due to the wind. A little beyond the fishery port, I arrived at the observatory on the edge of FUTTSU Cape.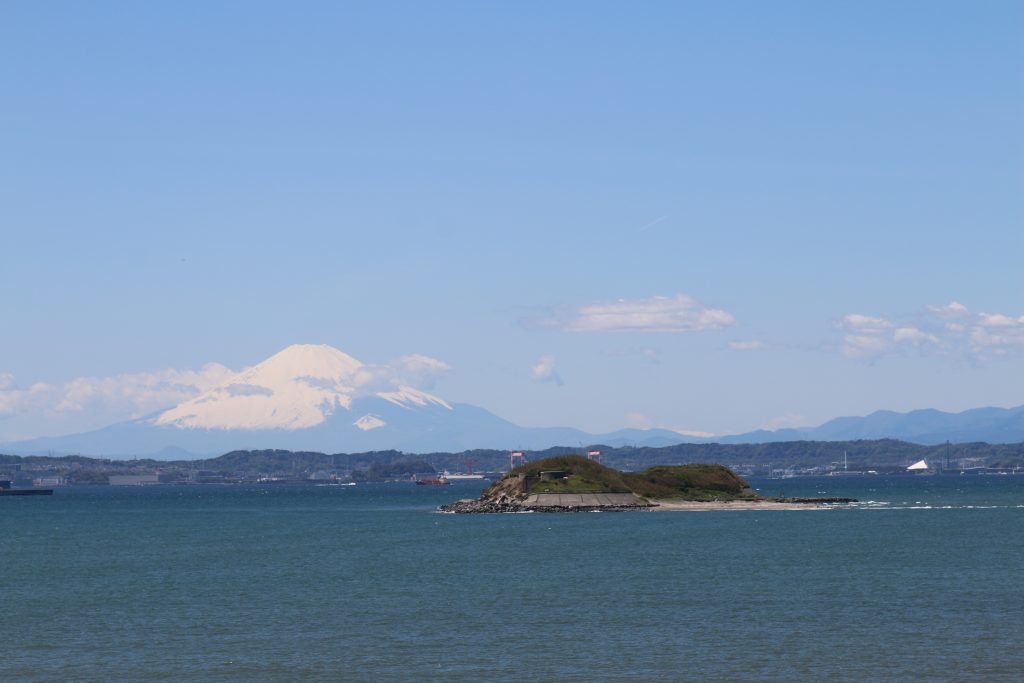 From the observatory, DAIICHIKAIHO ( means 'the 1st sea base' ) could be seen with Mt.FUJI. The sea base is artificial island built in Meiji era (1868-1912) to defend Tokyo, the capital of Japan. The similar island is ODAIBA in Tokyo. They are 'brother' each other, in a sense. In years past, arms were equipped and deployed actually.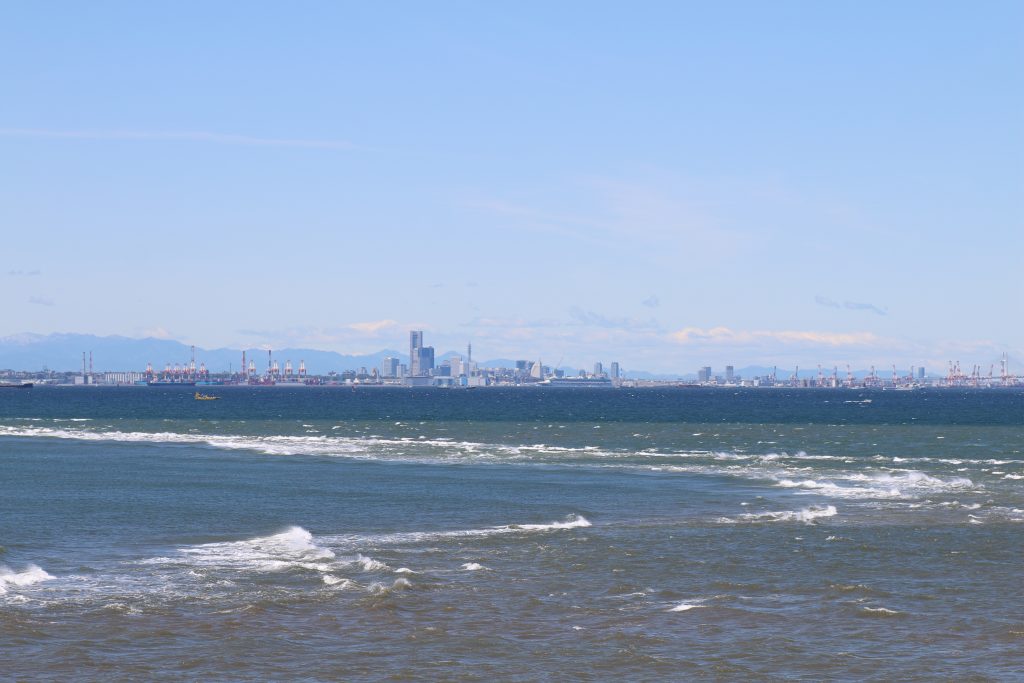 When I saw on the sea, I found a clear tideline. FUTTSU Cape divides TOKYO Bay into outside and inside. And this is the reason of the tideline promotion between ebb tide and full time. This environment grows delicious fishes around the cape. OGON-AJI ( golden Japanese jack mackerel ) is a special of in this area. ( Especially in KANAYA, is located near MYOGANE Cape. )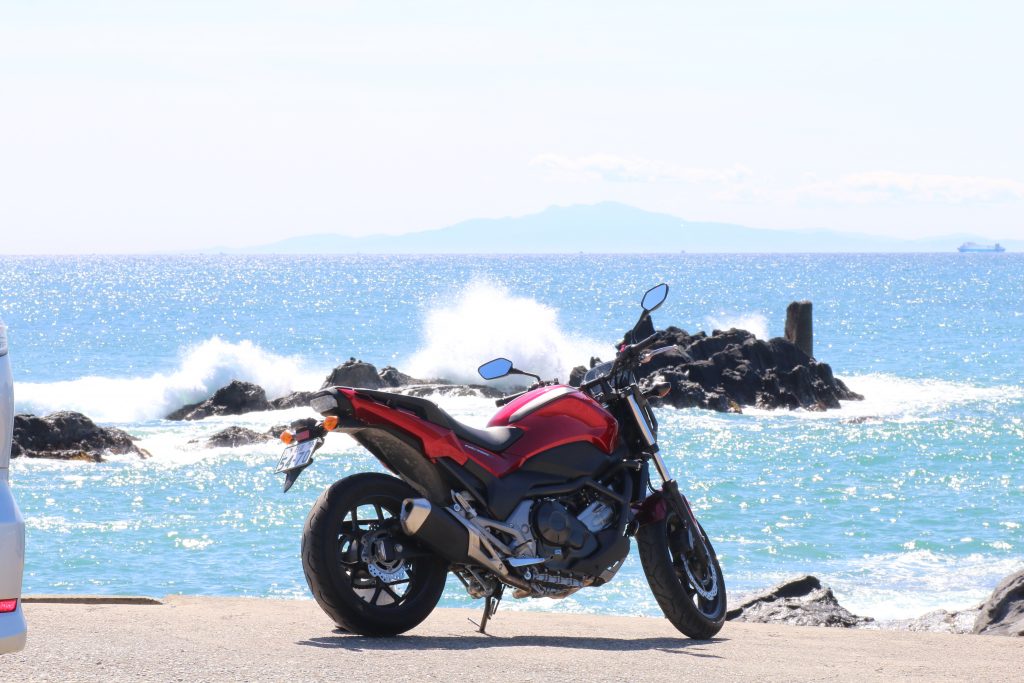 When I have arrived at MYOGAME Cape, Mt. FUJI is hidden by clouds but IZUOSHIMA ( IZU Big Island ) could be seen clearly. I took photo of NC750S parking in front of the rock field of MYOGANE Cape. This area is famous as a rock fishing site. The fishing black seabream is very popular in this area and I have tried several times. But I caught no fish… The problem may not be the point but may be my technique.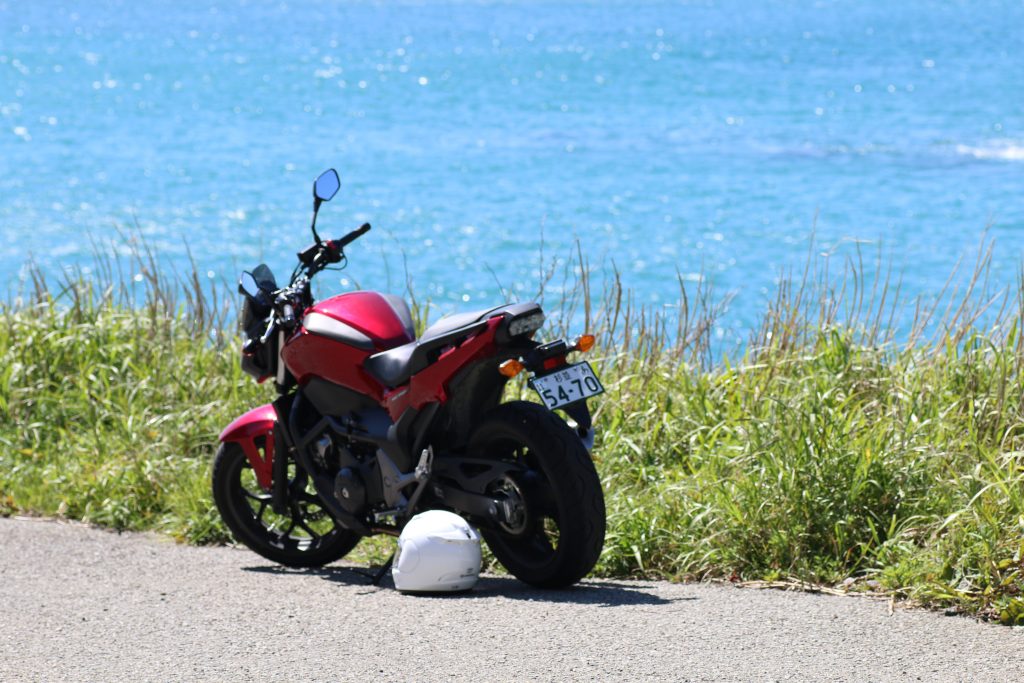 And one more photo. This is one of the best which has nostalgic atmosphere. I have enough time to head another site, but I return home to avoid the traffic jam which often occurs between Tokyo and Chiba.