I rode to Okutama with NC750S 2 weeks in a row. I can reach Okutamashuyu Road if I turned to left at Tachibanabashi Crossing near the village office of Hinohara Village and I had not turned to right. So I turned to right and rode on Metro Road 205th. The road was closed due to the construction and I returned to Tachibanabashi to go through Okutamashuyu Road.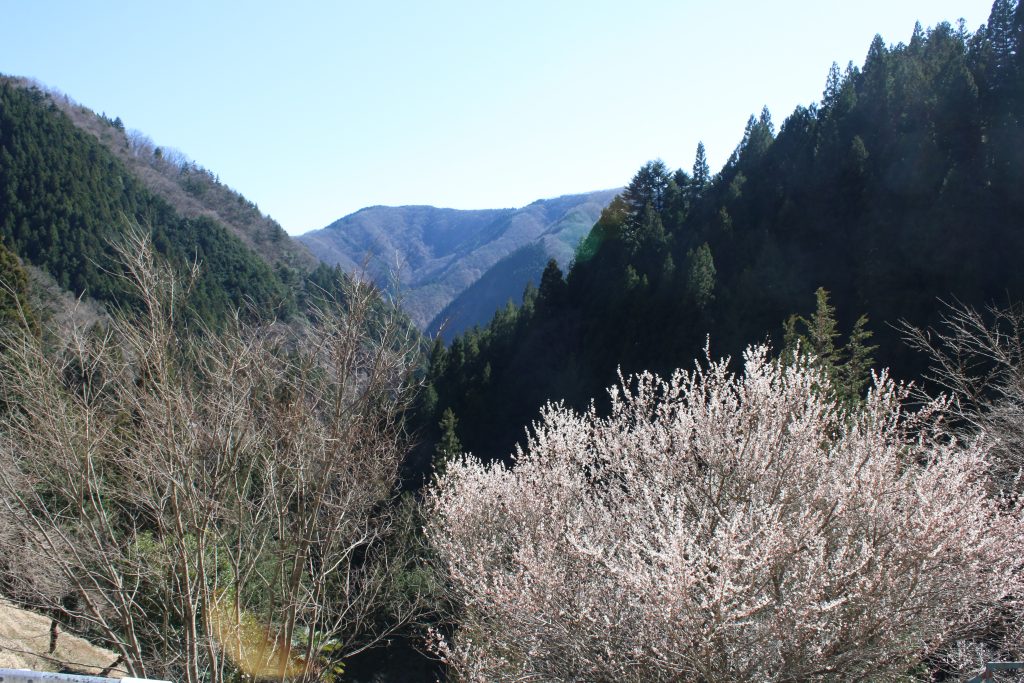 Plums ( ume ) bloomed fully in May. Usually May. is the season of cherry blossoms, but Spring comes later at the place whose above sea level is high.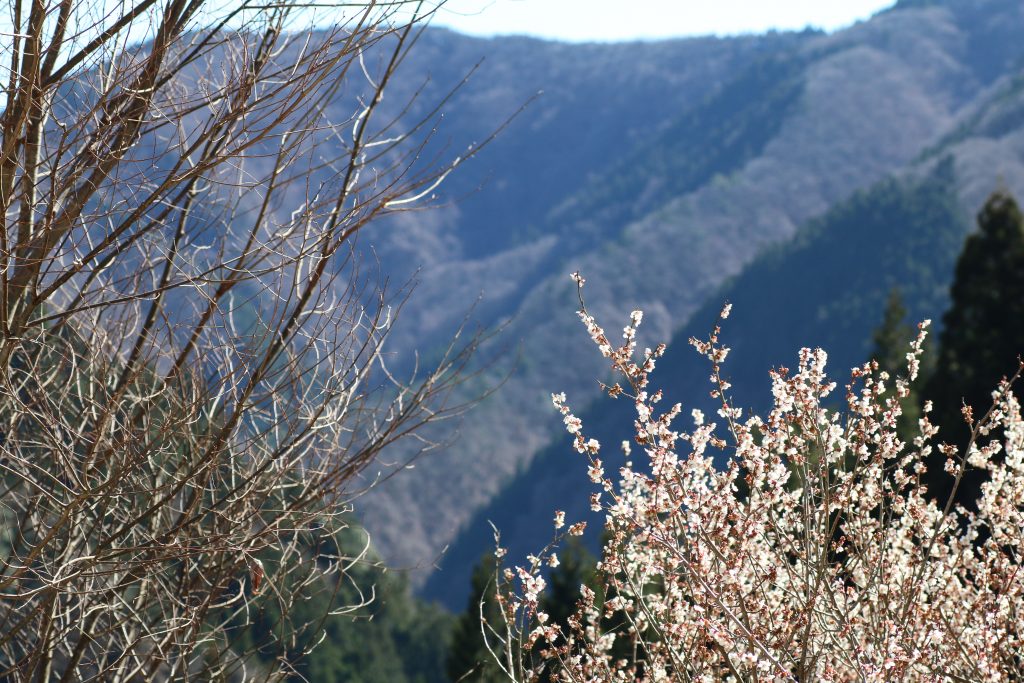 Last week, I rode to the parking lot of the woods of people of Tokyo through Okutamashuyu Road. How much difference of the sight. In this time, the snow has almost melted and leaves on the slope where faces to north.
To tell the truth, I had got to the entrance of Irumashiroiwa Woods Road. The road is well maintained comparatively and reaches to Okutama district. But I did not try because it was the first time for me and it was solo-touring. If I was young I would try.
I usually go to Ogochi Dam via Okutamashuyu Road but I went to Otsuki this time. I felt a little tired and I looked for the place like a road station. I just found the Road Station Kosuge where has a restaurant and a souvenir shop. Hot Spring Kosuge and Forest Park Kosuge are next to the road park. This time I did not have enough time to stay and enjoy, I would try next time. I left for Otsuki.
I rode to Saruhashi. After Saruhashi I rode on Route 20 through Sagamiko, Takaosan and Hachioji. I took Route 16 to Okutama Street and went to Ooe Street through Shin-Okutama Street. I bought toilet rolls at a store on the inbound. Due to COVID-19, toilet rolls are sold out at a shop near from home. The restaurant serves only take-out menus. May the usual days return!