It was cloudy day the last Saturday, I went to solo-touring with NC750S. The route was Tokyo – Chiba city – Ooamishirasato ( Shirasato Beach ) – Katsuura – Kamogawa – Mt. Kano – Kisarazu – Tokyo Bay Aqua-Line – Metro road 318.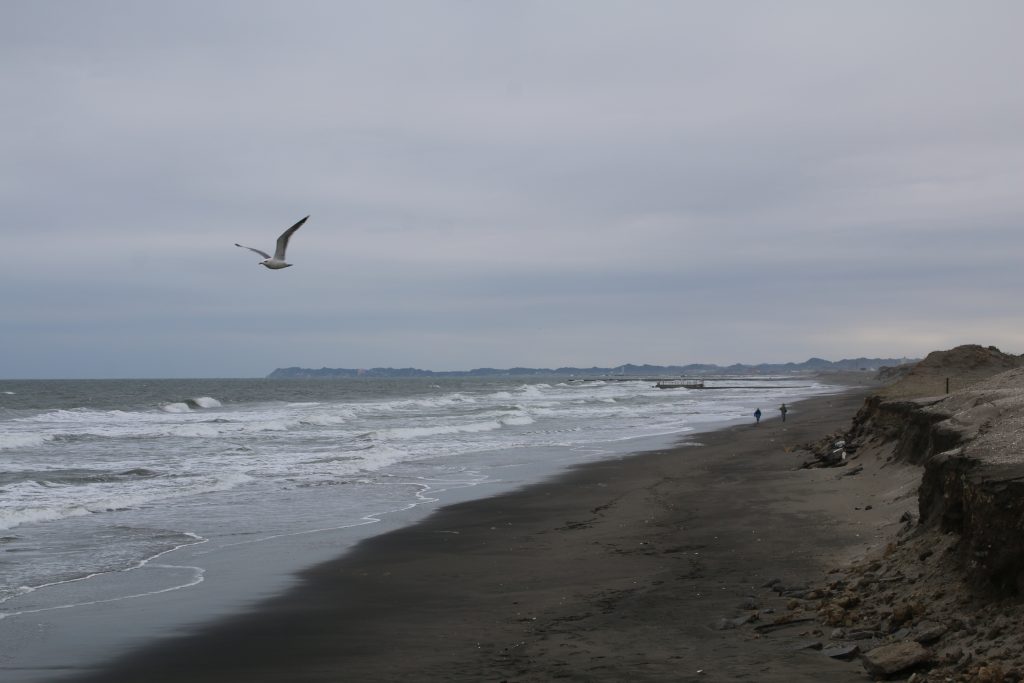 I would go to Kamogawa via Chiba city using tall-free road first, but I changed the destination to 'Shirasato Beach' when I saw the city name 'Ooamishirasato' ( = white village with large fishing net ). Though it was a windy, cold and cloudy day, the landscape in the beach was impressive.
The atmosphere on Kujukuri Beach reminded me that of Ookinohama in Kochi pref., Japan where is near the place I had grown up. I saw the beach for the first time, but the sight made me remember the time when I was a child.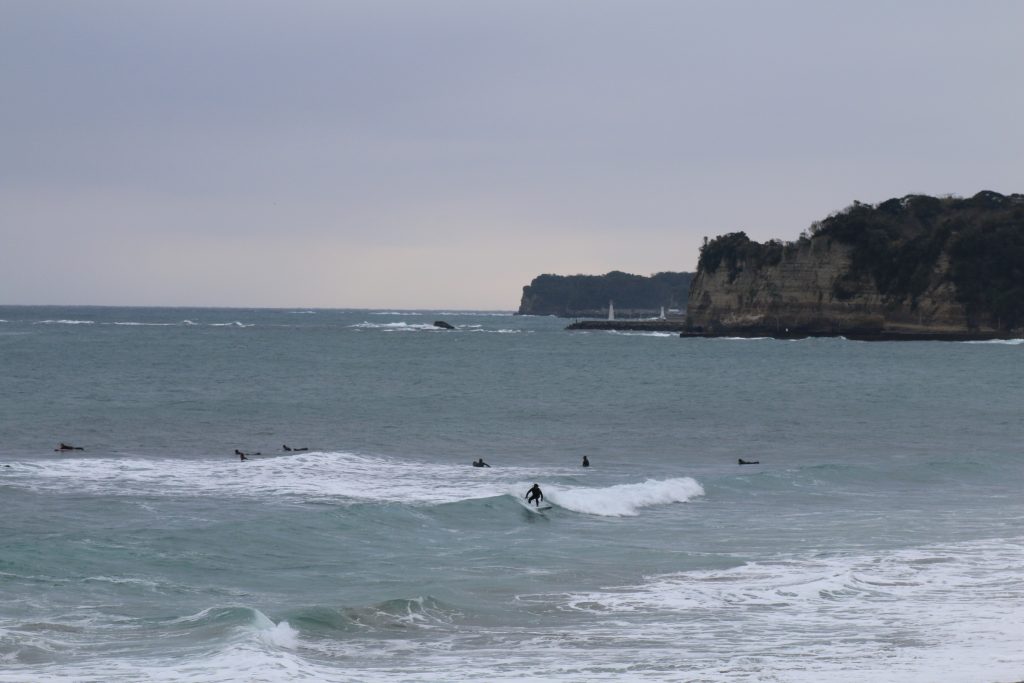 I arrived at Central Beach of Onjuku Town, after passing Ohara and Iwawada Peninsula. You can enter sea water in several ten seconds from the parking lot. A lot of people were enjoying surfing even in Winter. The sight is terrific and the road around there is the best touring road if it was fine.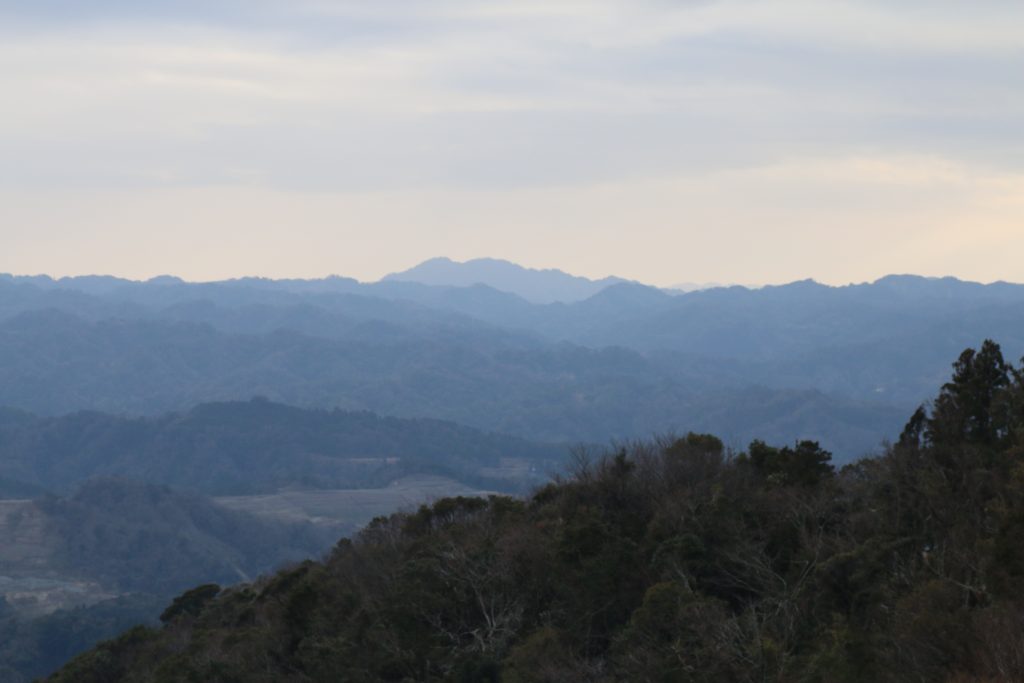 It was 15:00 at Onjuku. I decided to return via Kamogawa, Kururi, Tokyo-Bay Aqua-Line. I have a little time and I went through the winding road of Mt. Kano.
I took Pref. Road163 to go down from Mt. Kano. The road is a nice winding road but damages by the typhoon still remain in Feb. 2020. I took care of the road conditions, returned home via Tokyo-Bay Aqua-Line and Metro Road 318.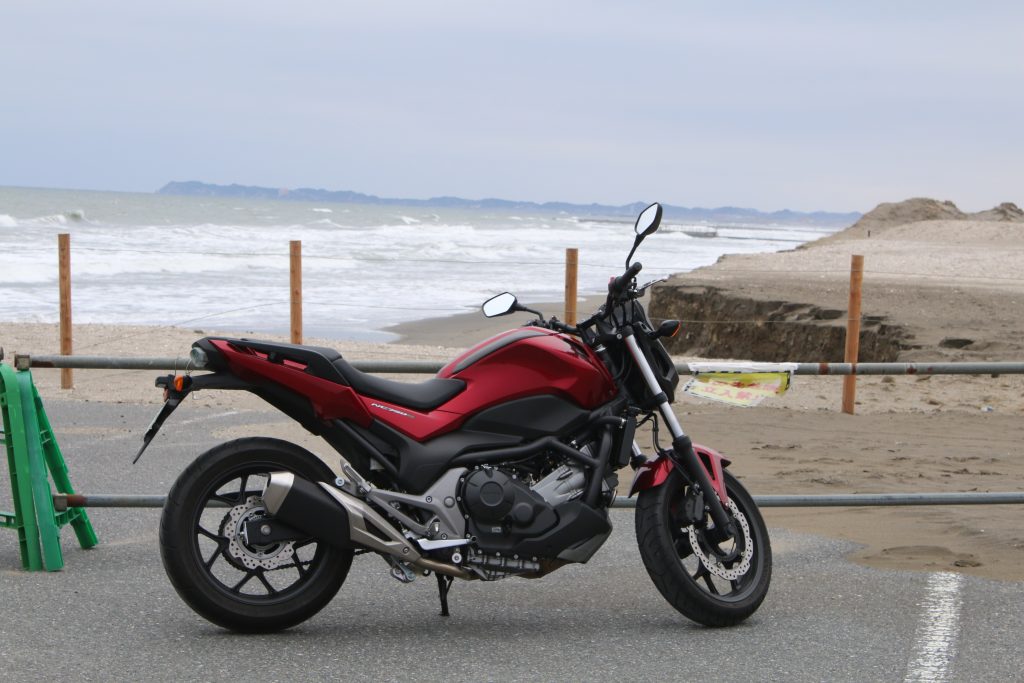 Impression of NC750S today
The tall-free road between Tokyo and Chiba is always crowded. I thought that it may be less crowded due to the effect of COVID-19 but route 357 was crowded. So I could not think about the impression.
After I went beyond Chiba city, the jam disappeared. I ride to Shirasato Beach through the road beside of which houses are seen. No cowl nor windscreen is not equipped on NC750S, I have to take care of the visor of helmet when it winds with sand or rains.
In the just front of Shirasato Beach there is a parking lot. From the road to there road is paved but a part of the road is buried naturally by winds in a off season. On the situation like this, the low weight center of NC750S is demerit. If an off-road motor I can slide the tires intentionally to pass, the rear tire stuck a little unintentionally.
After Shirahama Beach I rode with pleasure and got to the view point on Mt. Kano. After that I got home via Tokyo-Bay Aqua-Line and metro road 318. The average fuel consumption was over than 30km/l. This is the absolute advantage of NC750S.